Thanks all for the invite, Tow is ready for Tea orders!
---
It's great to have you on board Coila

BB will adjust your permissions

Hastien will make you a sig
---
Communication & Recruiting Officer
Posts: 1238
Joined: Thursday 26. November 2015, 17:17
Location: Quebec, Canada
And majes will cook you a good haagis with cucumberb sandwiches and a cup of tea
Communication & Recruiting Officer
---
Fáilte!
---
Training Officer & Sig Master
Posts: 1513
Joined: Tuesday 15. December 2015, 23:36
Location: Virginia (org. Illinois), USA
S! Welcome the actual squad. Ill work on your sig today mate.
---
Isent fish and chips more propper for Coila?
---
S! Coila, aye ah ken fine.

Now don't worry, there are no cucumber sandwiches to ruin yer haggis - Normal and Shini took all the cucumbers, but nobody knows what they did with them..... At least there are two of us now in game that eat white puddin suppers! Just wish I could get one in Yorkshire.

S! Ian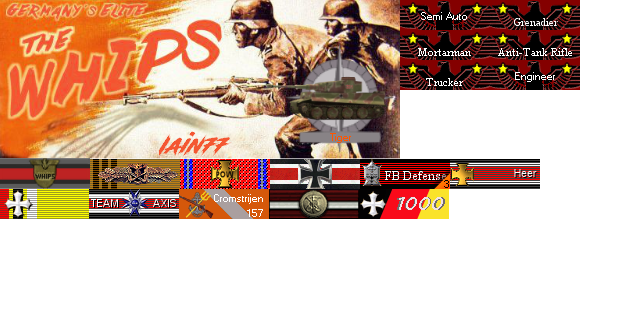 ---
Co-Founder
Posts: 2740
Joined: Saturday 21. November 2015, 23:47
Location: Germany
Contact:
Sorry for the delay but permissions granted and signature added

bb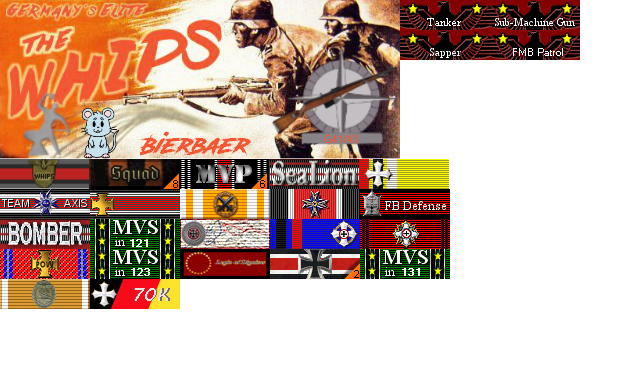 ---